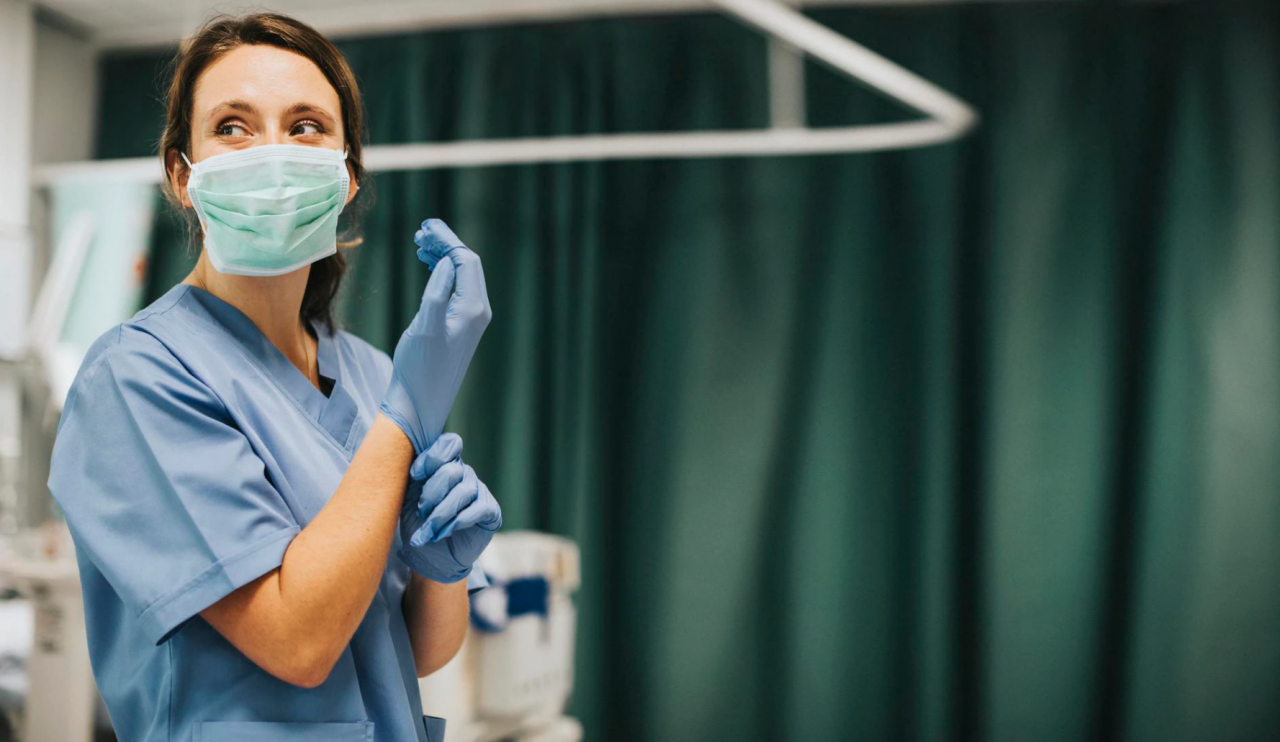 One of the best careers to get involved in is nursing. Not only are you practically guaranteed work once you have your credentials you also have a lot of different career paths that you can take. If you are passionate about helping others and feel enriched when you care for people, nursing can be the ultimate career path for you.

It is unlike most careers. You will be making a massive difference and saving lives as a nurse. You may not always be in the operating room, but studies have shown that higher qualified nurses reduce the mortality rate.

You may save people directly. You may save them indirectly. What remains true every day as a nurse is that you will be working towards a better tomorrow.
The Opportunities in Nursing Today

​ There are so many exciting new things happening in healthcare and many realities in nursing where you can take advantage and really use to customize your career to suit you and your own ambitions.
The Nursing Shortage

Steady job growth in your sector is a key indicator of how much you can earn and how essential your job will be. Countries around the world are lacking in nurses. The old method of importing nurses to deal with the shortage is not sustainable, nor does it work to provide quality care globally.
There is already a shortage, and current estimates predict that by 2030 there will be between 6 million (low estimate) and 13 million (high estimate) unfilled nursing positions around the world.
There has been a shortage of nurses in the United States since the 1930s, but the levels of shortages have never been as high as they are today. Massive population expansions, greater levels of care and medicine, and an expanding private sector or all contribute to the shortage.

In short, working as a nurse today means you are practically guaranteed a position in a setting that suits you best. While most nurses end up working in a hospital at one point or another, you don't have to end your career in one. There are so many important positions open to nurses out there and a shortage across the board. You have control, and you have power.
The Future of Medicine

​Another factor to consider when it comes to nursing as a career is the huge new epoch we are about to enter. That epoch is the shift from centralized healthcare to decentralized telehealth.
By using technology more efficiently and making remote healthcare possible, we can give higher quality care to more patients – especially patients that live rurally. What this means for your career is the ability to move away from city centers. You can also take up a thriving role within telehealth itself.
Regardless of what you want out of your career, telehealth is going to change the way that you do things. Adapting to the times can mean many exciting new opportunities.
The Expanding Education Options

To offset the shortage of nursing and physicians, there have been many new exciting education tracks for you to choose from. Nursing education has come a long way from where it was 100 years ago. Today you can advance your education all the way until you earn a doctorate.
There are many ways to become a nurse, and with a new 100% online coursework approach, more nurses can juggle their careers while they study. Alternatively, there are course options that require you to take time off work. In exchange, you finish your next qualification sooner.
The Expanding Nurse Education Tracks

​Nursing is one of the oldest roles in human society, and yet formal training is still a relatively new concept. The Associate's Degree in Nursing was revolutionary at the time, and yet it is less than 100 years old. The Bachelor of Nursing and the Master of Nursing are also relatively new.
Today you can fast-track your career with a variety of degree options. Knowing all of your options and, more importantly, choosing the option that is right for you is going to make a huge difference when it comes to customizing and standing out in your career.
Top nursing schools are offering an increasing number of degree options. Wilkes University nursing degrees range from ABSN ADN to MSN tracks, MSN degrees, post-graduate APRN certificates, and more.


Nursing degrees vary in terms of approach and specialization. Overall for those of you looking to really make your mark as a nurse, the most important options and education tracks you will want to take note of include these top choices:
The BSN and ABSN

Though the Associate's Degree in Nursing is still around and can still be a decent option for those who want to transition into RN work sooner, it is no longer the preferred option. Employers ideally want you to have a BSN degree, and when it comes to your future, having that BSN will open doors that an ADN simply cannot.
The good news is that you have options. The BSN is a standard choice and one that is useful for young people who don't already have a bachelor's under their belt. If you do have a degree and, more importantly, are looking at nursing as a second career, the ABSN is your go-to choice.

The Accelerated BSN is a fast-tracked degree that allows you to transfer credits and, in turn, graduate sooner. You can finish your ABSN in just 1 year, allowing you to quickly transition to a new career fast and efficiently.
The ADN to MSN

The good news for those of you who have an Associate's Degree is that you don't need to start from scratch to get your BSN. You can earn the BSN qualification and an MSN qualification all in one go and save yourself time.
The Associate Degree in Nursing to Master of Science in Nursing lets you choose from a variety of tracks. You can currently concentrate your degree to become a Family Nurse Practitioner, an Adult-Gerontology Primary Care Nurse Practitioner, or a Psychiatric/Mental Health Nurse Practitioner.

This integrated degree allows you to graduate 7 months sooner than other options and typically takes 3 years to complete. Not only can you save time with this option if you have an AND you can also save money by bundling your degrees into one. When you graduate and have taken the state exam, you will be a fully qualified APRN.
The MSN

To earn an MSN normally, you will need to have a BSN at a minimum. The reason why the MSN on its own is included is simply due to the sheer number of different specialization options. You can specialize in any area of nursing as an APRN.
Focus your efforts on a specific demographic or a specific area of care. As an APRN, you will be in charge of other nurses and, in some cases, may even have prescription writing and care development privileges. Many states have even changed their legislations and now allow APRNs to open up their own clinics.
The Doctorate of Nursing Practice

The DNP is the perfect option for nurses looking to become leaders in their field. You can think of the DNP as the MBA of nursing. It is ideal if you want to become the director of nursing at your hospital or other similar executive-level roles. Your work will be instrumental in keeping the hospital running efficiently.
A Ph.D. or EdD in Nursing

​
If you want to get into nurse education and help train the next generation of nurses, then your best choice is to go with either an EdD or a PhD. Both options will qualify you to teach at a university level. With a PhD however, you can also go into research and can help develop better systems of care using research and data-led decision making.
Tips to Stand Out (and Succeed) in your Nursing Education

​
One of the best ways to get started with your star career is with your education. All nurses need to continue training and learning. Healthcare evolved, and new treatments and diagnostics became the standard. More information and standards are set in terms of how to treat patients and about patients as people in general.
You need to continue to learn if you want to do better for your patients and for yourself. Adopting a routine that helps you learn something new every day can help in your overall career and also when it comes to your degree.
Memorizing is a cheap way to learn. It means you learn facts without really emphasizing how those facts interact with each other or can be applied to real-world scenarios. Yes, you will have clinical placements and be learning on the job as you go, but you need to really engage with the curriculum in order to learn better and do more with what you learn in the first place.
One of the best ways to do this is by converting what you learn into notes of your own. We all learn differently, and being able to explain a concept to yourself in your own words is essential. It doesn't have to make sense to anyone else, either.
Making a learning routine is a great way to avoid cram sessions and instead integrate your new knowledge. Taking the stress out of studying can make it easier to learn and memorize information for the long term. Your own notes will help massively when it comes to succeeding with this tip.
Take your own notes and review them during dead periods of the day. If you drive on your commute, you can create voice notes for yourself instead of reading them. If you take public transportation, then you can read as normal.

Splitting up your education like this will help you really absorb the information. Simply carry on using this dead space to learn on your own time outside of your degree as well, and you will be able to continually improve your nursing skill set.
How to Stand Out in Your Nursing Career

Standing out in your nursing career often means finding the right role for you. With so many open nursing positions getting a job isn't so much the issue as finding the right job. Far too many nurses carry on in roles that don't suit them, and they suffer as a result.
Find the Right Working Environment
There are many, many workplaces that require nurses. Finding the right working environment means understanding what you need out of a workday. If you easily get bored and require a challenge to stay interested and excited about your work, you will be better suited in a hospital and in a department that really puts your knowledge and skills to the test.

If that sort of environment overwhelms you and you constantly feel like you are burned out, then it is important to find a quieter hospital, clinic, or even research institution to work in instead.
Understanding what kind of work suits you and helps you thrive is important. Be prepared to try out new things and new employers until you find a fit that helps you feel most like you.
How to Discover Your Passion
There are so many different specializations within nursing. Shadowing, working in other departments, and learning on your own time can help you discover your passion. Be open to new experiences and spend the first years of your career exploring your options and what you want out of your career.

The way nursing works, you can easily transition your career once you have the necessary diploma and state license. If you want to change careers later in life, you can even fast-track your efforts with a post-graduate certificate.
Adjusting Your Career with Your Needs
You need your career to support you. If you have to bend over backward to do your job and consistently sacrifice your personal life, then something needs to change. There are too many open nursing positions and far too many ways to take control for you to force yourself into a position that doesn't help you in turn.
This does branch off from finding the right work environment, but instead of the short-term, think long-term. Your priorities will likely change once you have kids or once you get older and working in a hospital or other physically demanding role becomes too much.
Always adjust your career to your needs. Being the best you is how you will stand out as a nurse in any situation.