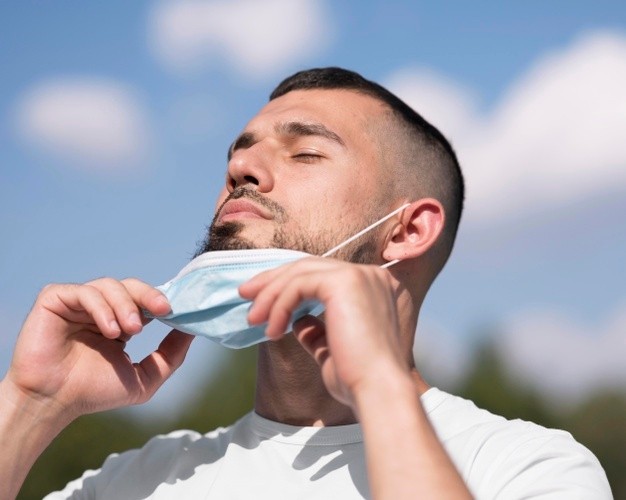 With vaccines distributed worldwide and effective available treatment, hopefully, that day is near when the world will be cured of the COVID-19 pandemic.
However, restoring things to the way it was before the pandemic outbreak, is something that seems to be impossible in the coming few years. There will be significant differences in the way people work, interact and move around. The quarantine struggles gave rise to new technologies that have made life more convenient. Now people can get everything just sitting in their homes, with the click of a few buttons. Experts say that data obtained from a top website traffic checker sites, clearly indicates that the world has made a significant shift to the online landscape, more than ever, after the pandemic broke out.
In tandem with the increase in online visitors, competitive market research, too, has been affected by the pandemic. The lockdown days triggered the employment of newer technologies and methodologies which helped businesses remain operational. But even after worldwide vaccinations, when the world becomes safer, the post-pandemic market research endeavors will be significantly different from the pre-pandemic era. There will be a heavy influence of newer technologies, work methodologies, and of course, lessons learned during the COVID period.
Experts have tried to visualize various changes in competitive research that will linger during the post-pandemic era.
Challenges in data collection
As people have started using the internet like never before, companies have become more concerned about their consumers' data. They have started applying strong measures to protect online data, and the security measures will keep on increasing as time passes. This will highly affect the market research industries as data collection is the heart of their work.
As third-party data collection is slowly becoming a challenge, market researchers are trying to find first-party data. It means making personal and direct connections with the consumers and collecting data from them. Companies are experimenting with various methods to do that as it is tougher than the prior practice of collecting third-party cookies.
But looking on the positive side, market researchers still have some effective tools in the form of diverse apps and social media platforms, along with retail media that can assist them in getting the required data. Despite that, market research companies should be very careful about collecting data and find the right solution that will help them adjust and work with the changing digital ecosystem.
Change in consumer behavior
Even when the world recovers from the pandemic, its effects would be long-lasting. The concept of isolation brought in due to quarantine and financial losses might have permanently changed the way consumers behave.
Due to the fear of COVID, people have started getting everything at their homes. Online services and home deliveries are skyrocketing, and they will not come down soon.
Market researchers who primarily deal with the B2C market need to look closely at subtle consumer behavior changes. They need to keep a close eye on what's happening at the moment as that will decide whether the world goes back to the pre-pandemic situation or adapt to the new normal. At the moment, it's all about waiting for the right opportunity and grabbing it as it comes to capture the market.
Research channel shift
The research channel has shifted to smartphones. It is because as people live in quarantine, they are spending more time online. They have shifted their focus on mobile phones, and market research companies are surely taking advantage of this. They have already built mobile-friendly online surveys that might help get a lot of data directly from the customers. Even though it comes with a high rejection rate, it is low in cost and has wider panel coverage.
The future lies in automation
Automated services can do routine and repetitive tasks like survey collection and data analysis. It will not only save time but will also yield accurate results. Chatbots are also introduced to get more respondents. But the downside of this is, there is a chance that it might replace the market researchers. The market research software might take over the market soon. However, data translation would still need that human touch.