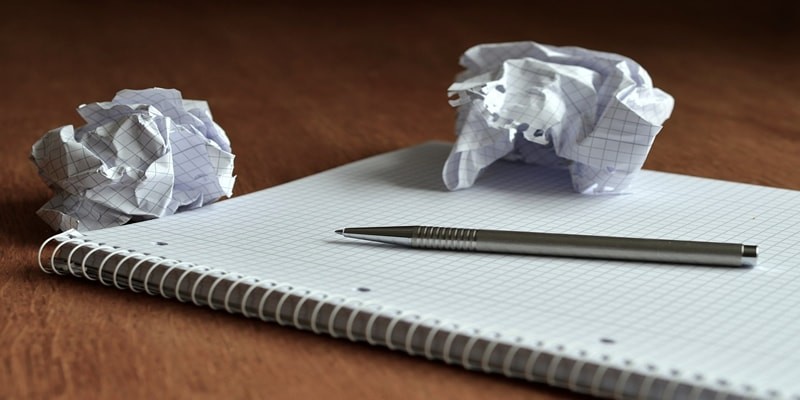 A cover letter is a tricky proposition. A good one can add distinction to your resume and help you set yourself apart from other job seekers. A bad one can spoil your all-important first impression. As any human resources professional can tell you, far too many cover letters commit the same sins: They waste the reader's time, make obvious statements, and rehash the resumes underneath them. Put yourself in a hiring manager's shoes. Would you really make it all the way to the end of one of these platitude-packed letters?
The internet can give you a lot of guidance on writing cover letters, but many of the tips you'll find ("Double-check your grammar!") are so obvious that they aren't really helpful. I sat down and thought about what cover letter techniques have really made a difference in my own career and distilled my experience down into these six key guidelines.
#1) Don't Rehash Your Resume
Remember that your cover letter always travels in close company with your resume. There's no need to repeat facts about yourself that are freely available in that format. Your cover lever is your chance to show off your personality and demonstrate your interest in your industry in general and your prospective employer in particular. A great way to come up with material is to invest a little time in Google research on your field. Pick up some historical facts that you find compelling and talk about them in your letter. If I were looking for a job in fashion, I might craft my cover letter around an analysis of major trend changes since the 80s. If I were seeking a technical job, I might talk about how I've seen Moore's law in action over the course of my career. Show off your expertise and passion by exposing a little history.
#2) Be Brief
The shorter your cover letter, the better. A good rule of thumb is to stick to no more than three paragraphs or a half a page. If you're looking to trim it down, chop out time-wasting exposition.
#3) Only Address People
The ideal situation is to study up so that you know exactly who'll be reading your letter and resume. If you haven't come up with a name, don't bother with a generic address. Nobody wants to read bland salutations like "to whom it may concern" or "dear hiring manager." If you're not writing to a specific person, just get straight into the body of the cover letter.
#4) PDF Is The Format Of Choice
Virtually any device that your cover letter lands on is capable of opening PDF files. The same can't be said for formats like .docx or .pages. There are two giant disadvantages to sending a file that has to be converted before your recipient starts reading. First, the sheer hassle will tempt them to skip your letter and move straight to the next one. Second, a converted cover letter may well contain formatting errors.
In a previous version of this article, I suggested .doc files over .docx files, but PDF is really the very best choice.
#5) Avoid This Cookie-Cutter Introduction:
"My name is X, and I would like to apply for Y position." Hiring managers can figure this out for themselves; don't waste their time. However, that doesn't mean a generic cover letter is a bad thing – it can be great once you're willing to customise a little.
#6) Use A Strong Finish
Wrap your letter up fast (remember point 2!) by making a strong argument for your suitability for the job. Point out how your unique experiences or approach make you the ideal choice.