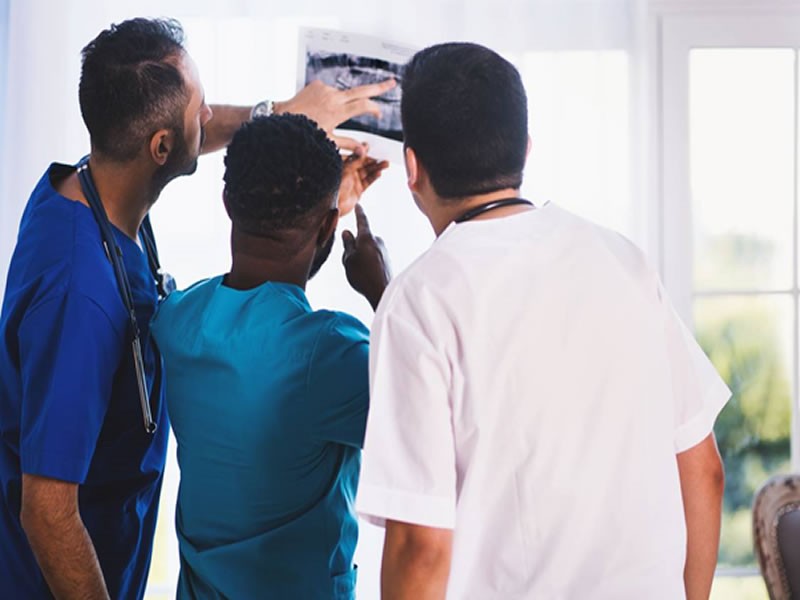 If a career in healthcare sounds like the right path for you, it's vital that you gain the right experience, knowledge, and skillset beforehand. Many healthcare professionals begin their journey by working as a medical scribe, so following suit and collecting the experience and credentials you need will set you up for a successful career in the healthcare field.

Work in a Clinical Learning Environment

​
When searching for a college job, working as a medical scribe is far from the norm. If a career in medicine is your calling, one of the main benefits you can gain from becoming a medical scribe is working and learning in a clinical environment. No two days are the same for a medical scribe, so you will have to learn how to work well under pressure and understand the newer disciplines of medicine.

Engage with Numerous Providers

​
Another plus of working as a medical scribe is the opportunity to work and engage with numerous medical providers. Each shift you perform will see you work with a different provider, such as a physician or nurse practitioner. During your time in medical scribing, you will gain more knowledge of other fields and how they operate, which could sway your decision when applying for medical school. There are tons of career options available for those who want to work in medicine, so becoming a medical scribe will let you see firsthand what it takes to flourish in these roles.

Understand the Importance of Teamwork

​
As a medical scribe, you will work within a clinical environment and be exposed to how healthcare teams come together to collaborate and ensure patients are well looked after. There are various duties and responsibilities that you will be required to perform as a medical scribe, which will see you work with other professionals, such as helping with clinical workflow and ordering and organizing lab results.

Develop Transferable Skills

​
From the moment you begin working in medical scribing, there are numerous transferable skills that you will learn. Mastering how to communicate effectively with your team, listening to other points of view, and learning the value of time management are all key traits that are sought after by employers. The skills and characteristics you develop throughout your medical scribe career will help you stand out from other candidates. Med school students can develop new skills by enrolling on the EPPA Scribes program.

Be Professionally Mentored

​
Another advantage of becoming a medical scribe is the outstanding network you will be exposed to. Once you have been assigned with a medical provider, a potential mentor may be appointed too, who can assist you in reaching your career goals and providing valuable advice and guidance to ensure you meet your goals.
For students who are passionate about medicine and want to work in the healthcare field, most medical schools will require you to obtain relevant clinical experience. Working as a medical scribe before taking your career to the next level can be a great way to gain industry knowledge and set you up for success in your professional endeavors.